Sale!
Atmospheric Smoke Pack – 157 overlays and 123 brushes
Smoke bundle – DIGITAL PRODUCT (Smoke overlays and brushes for graphic programs)
The Atmospheric Smoke bundle contains indispensable tools for Photoshop and Affinity for creators who want to add atmosphere and mystery to their photos and visuals.
Add flair to your photos with 157 overlays of smoke, fog and other special effects, plus 123 Photoshop-ready or Affinity-ready brushes.
CONTENTS OF BUNDLE:
157 overlays (JPG files with black background + Libraries file for Photoshop)
123 brushes (16bit and 8bit versions in .ABR format)
5 Actions for creating light rays (Photoshop Actions)
10 instructional videos of approx. 40 minutes
High quality smoke effect photos as well as brushes for programs like Adobe Photoshop + Affinity photo ready to enhance the atmosphere in your photos.
9 CATEGORIES:
Clouds (Clouds 16 overlays & 16 brushes)
Lighting rays 33 overlays & 26 brushes
Mist (Mist 20 overlays & 20 brushes)
Smoke (Smoke 11 overlays & 11 brushes)
Smoke fullscreen 16 overlays
Laser (Smoke laser 10 overlays)
Smoke lights 30 overlays & 30 brushes
Smoke slope 10 overlays & 9 brushes
Smoke structure 11 overlays & 11 brushes
Description
Create memorable and atmospheric photos and graphic projects with this special tool!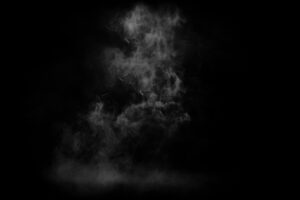 What is Overlay?
An overlay is a high-resolution JPG image with a transparent or black background that is added as an overlay over the main image. This way you can add various pre-made effects to your photo without changing the original content. It has the advantage over brushes that it has a higher resolution than a classic brush.
Just add the overlay to the editor and blend the layers with blend mods.
Sample overlays:
Technical parameters of OVERLAYS:
157x JPG file

resolution up to 8800px on the long side

300 dpi (great resolution for printing)

Compatible with:

with all editors that allow working with transparency and blending for layers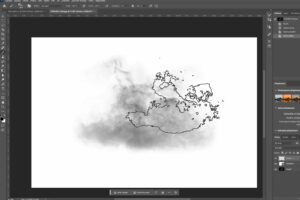 What is Brush? (brush)
Brush is a tool that allows you to paint, draw and edit images on individual layers (typically in Photoshop, Affinity). The brush has the advantage of always being ready in the program itself and you can adjust its size, hardness and colour, allowing easy creative freedom. Compared to overlays, it has the disadvantage that the maximum brush size is 5000px on the longer side… so you can find both in the bundle, so you can combine the advantages.
Sample of the grinds:
Technical parameters of the grinders:
123x brush (16-bit and 8-bit in *.abr formats)

resolution up to 5000px on the long side

Compatible with:

Adobe Photoshop CS6+, Affinity photo, Adobe Photoshop Elements, Corel Painter, Zoner Photo studio X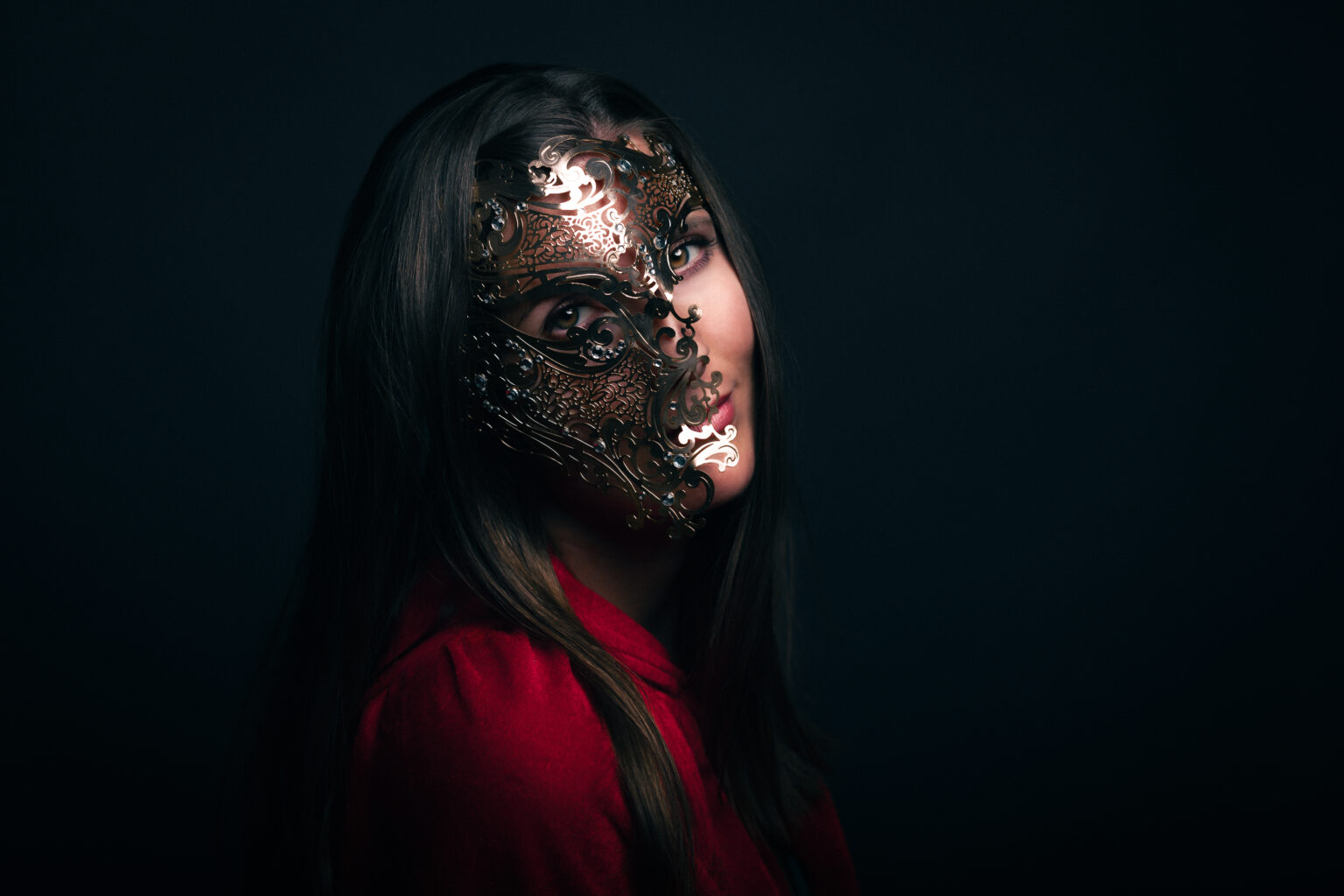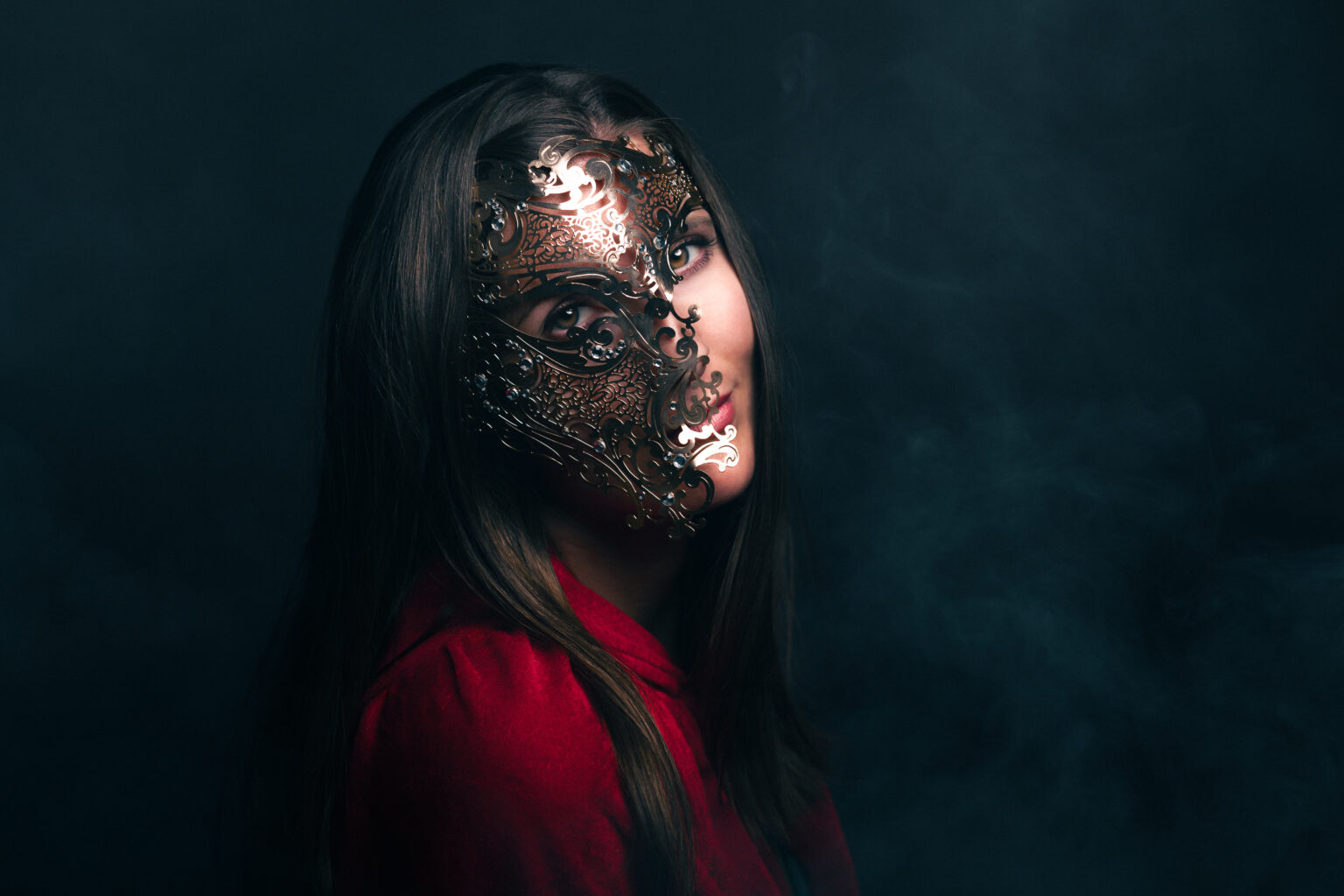 A common problem for photographers
We don't talk about it much, but it happens to all of us, we put the photos into the computer, we start adjusting the colours, we improve the photo, but we still feel that something is missing… and that something could be atmosphere!
The viewer will forgive you for photographic mistakes, but they won't forgive you if the atmosphere is missing!
The viewer can forgive us for minor mistakes in composition and minor flaws, but what they will never forgive us for (especially in art photography) is the lack of atmosphere.Without it, photographs are forgotten in the annals of history. We lose a lot of time and energy, but no "wow" is heard. We fit in on social media and if, like me, you make your living as a visual artist, mediocrity is what can lead us to a dry roll.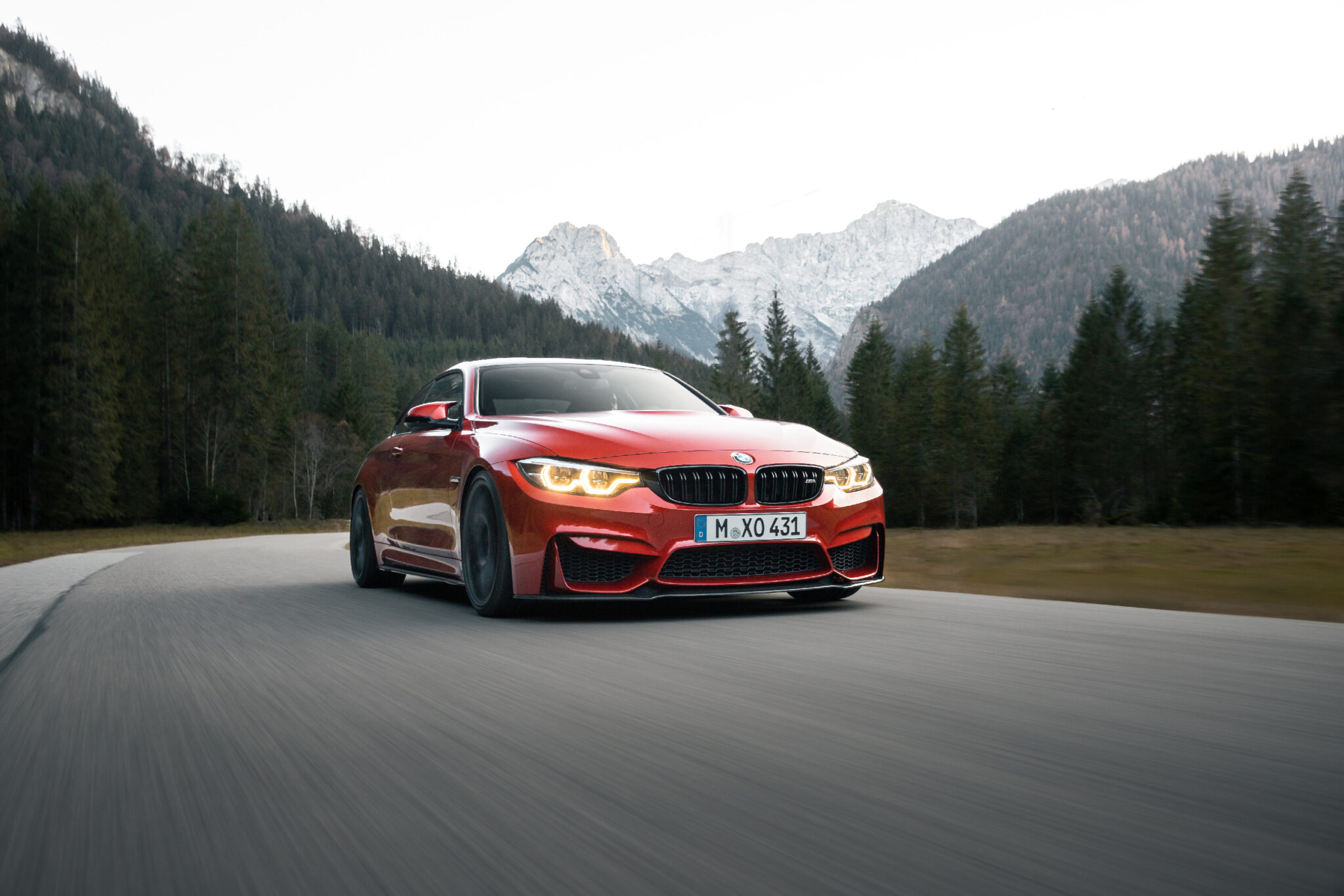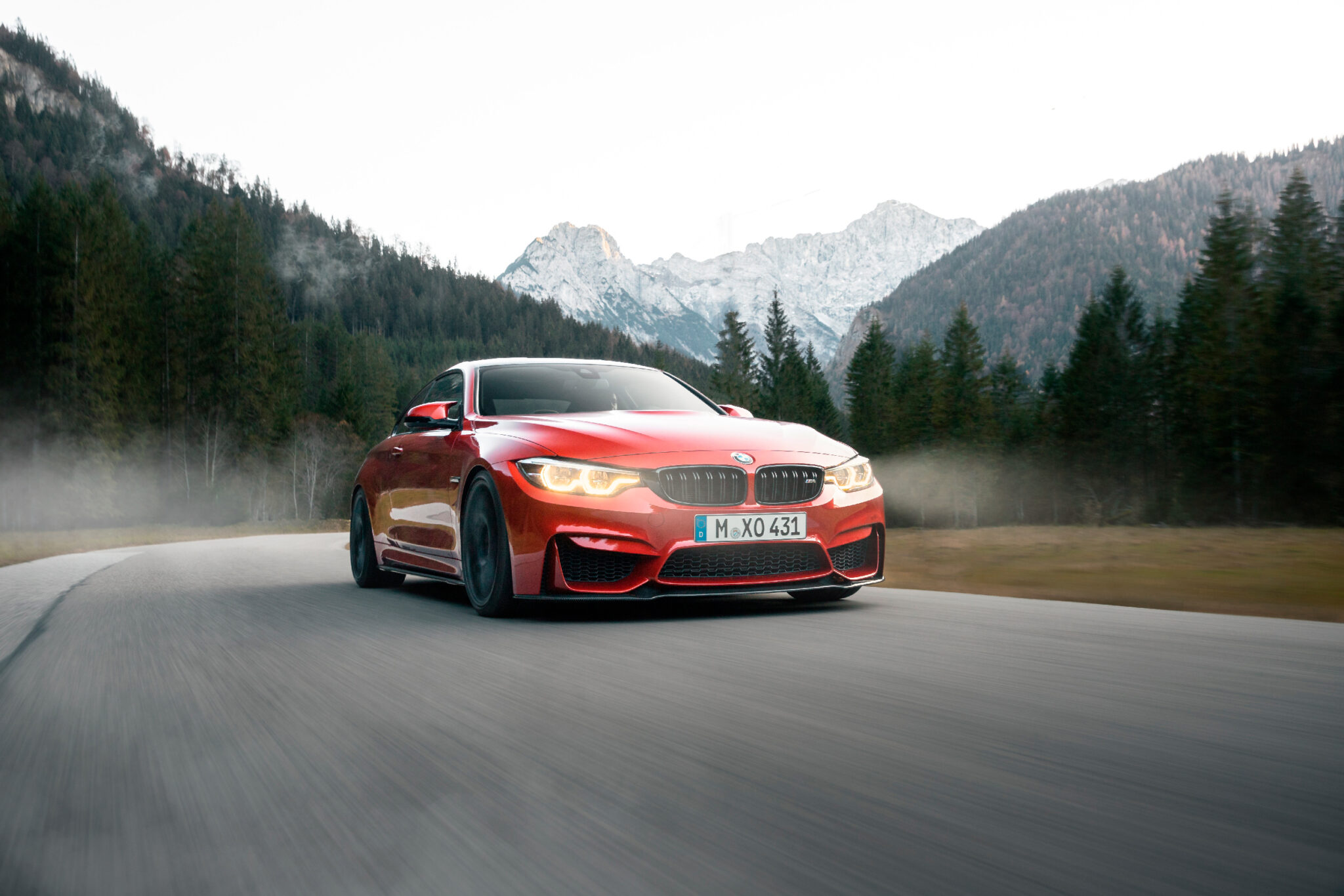 Secrets of (not only) Hollywood filmmakers
Have you ever noticed that Hollywood films have an almost tangible atmosphere, while others (especially the older ones) seem raw and lacking "something"? Filmmakers can't wait for perfect conditions and have to actively create the atmosphere. To do this, they use a secret weapon that enhances the light beams, separates the background from the actors and creates an incredibly intense atmosphere. The mystery is the fog! They have fog machines on set (and often outside) that create an almost invisible fog that produces incredible effects. With this bundle you will be able to insert these effects in a few clicks.
It's time to give the photos the right atmosphere
It's a trick that will take your creations to a whole new level. The fog brightens the scene, creating hazy shafts of light, and the overall atmosphere is almost palpable. And what's the best? You can now add the effects that this fog enables to your photos in a few clicks without the need for expensive investments.
Amplifying the atmosphere is not a scam, but an art!
I try to capture everything I shoot naturally, yet my visions and ideas are sometimes extremely bold. I also often use a real fog machine in my photos, which is quite an expensive investment, but even so, sometimes the created fog doesn't fully meet my expectations (not to mention I need an assistant outside) so I have to work harder in post-production.
Tailor-made for visual artists
Post-production is often just as important as shooting the image itself, and because I wanted quality tools, I started looking for quality abrasives and overlays. Although I came across a lot of options, most of them were unconvincing – fake, poor quality computer generated effects, or the bundles were too small and expensive. This prompted me to pick up my camera and create my own solution.

Smoke bundle – first aid for the atmosphere
The Atmospheric Smoke Pack, which offers various types of smoke, fog and other atmospheric effects, is one of the most important tools I use in both my work and commissions. Now you can get easily achievable and stunning atmospheric effects without lengthy procedures or expensive equipment. Bring atmosphere, mystery to your work , romance and opens the door to a world of atmospheric photography.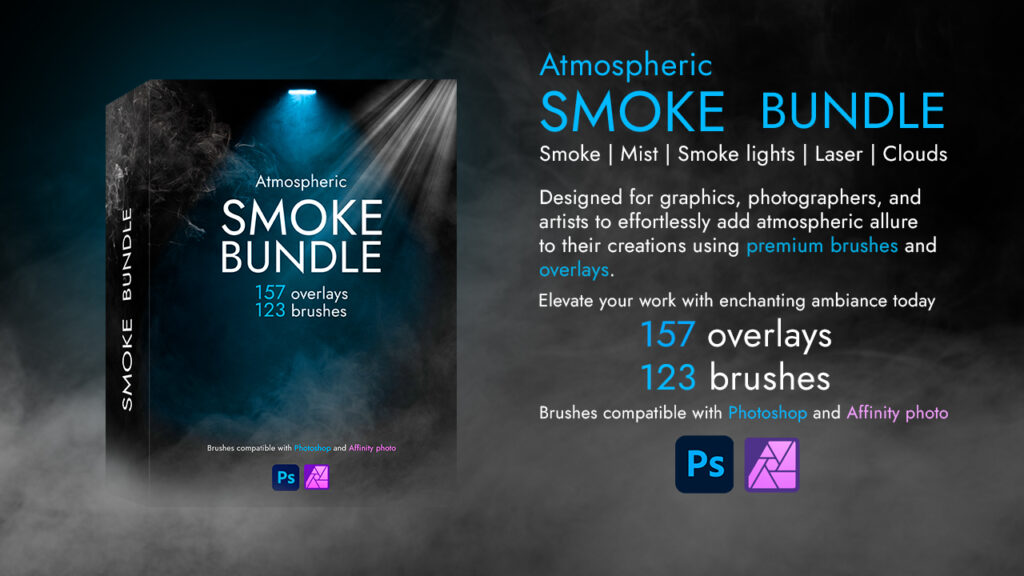 Large bundle offering 9 categories of effects
The bundle offers 157 overlays and 123 brushes that are key to creating an authentic feel in your photos, designs and graphic projects.Whether you're working on product, landscape, portrait, or fantasy photography you'll have everything you need with this pack.
Realistic smoke effects
The smoke is captured realistically by the camera. This guarantees maximum possible authenticity and realism.
16 bit brushes for maximum quality
In the bundle you will find 8 bit brushes, but also the highest quality 16 bit version, which provides more range to preserve detail in subtle gradients, shadows and highlights.
10 video tutorials
In the bundle you will find 10 video tutorials in which you will see how to use the effects and be prepared for all situations.
captivating atmosphere
With our tools, you'll be able to enhance the right atmosphere to bring your pieces to life. Never again will your photos be mediocre, and turn into extraordinary.
Prepared by a professional photographer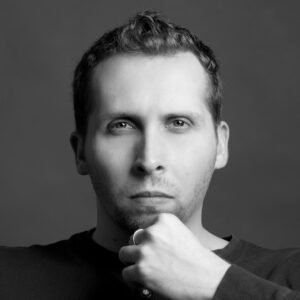 My name is Jan Oplt and I have been a photographer and retoucher for 7 years, my work is interwoven with natural photos as well as specially edited ones, thanks to which I have gained experience with advanced editing. The adjustments I make are subtle, but add to the atmospheric quality of the photo and take it to another level.
My goal is that this bundle can help you manifest your vision and help you on your way to adding flair.
Sample photos with smoke bundle modification: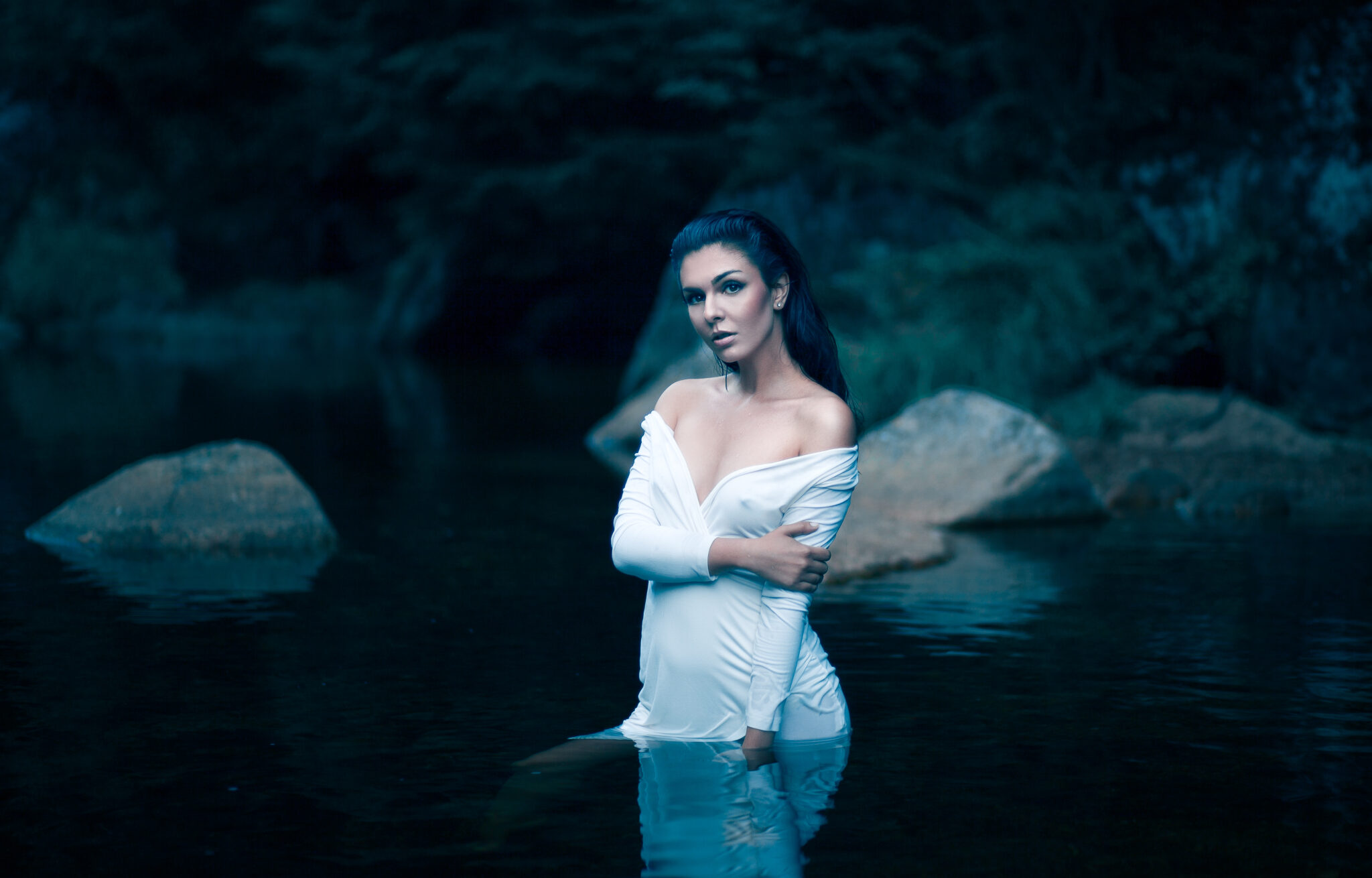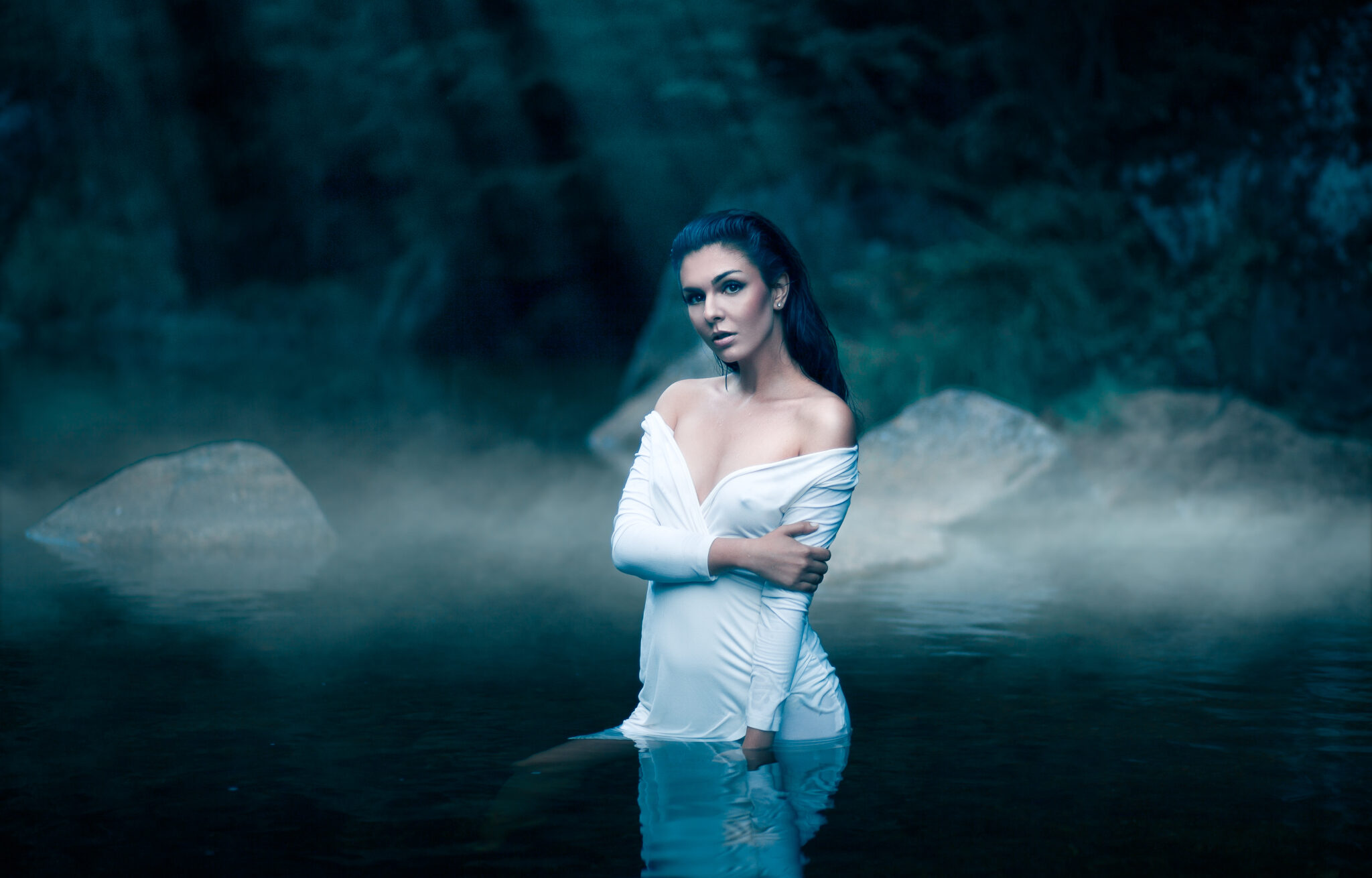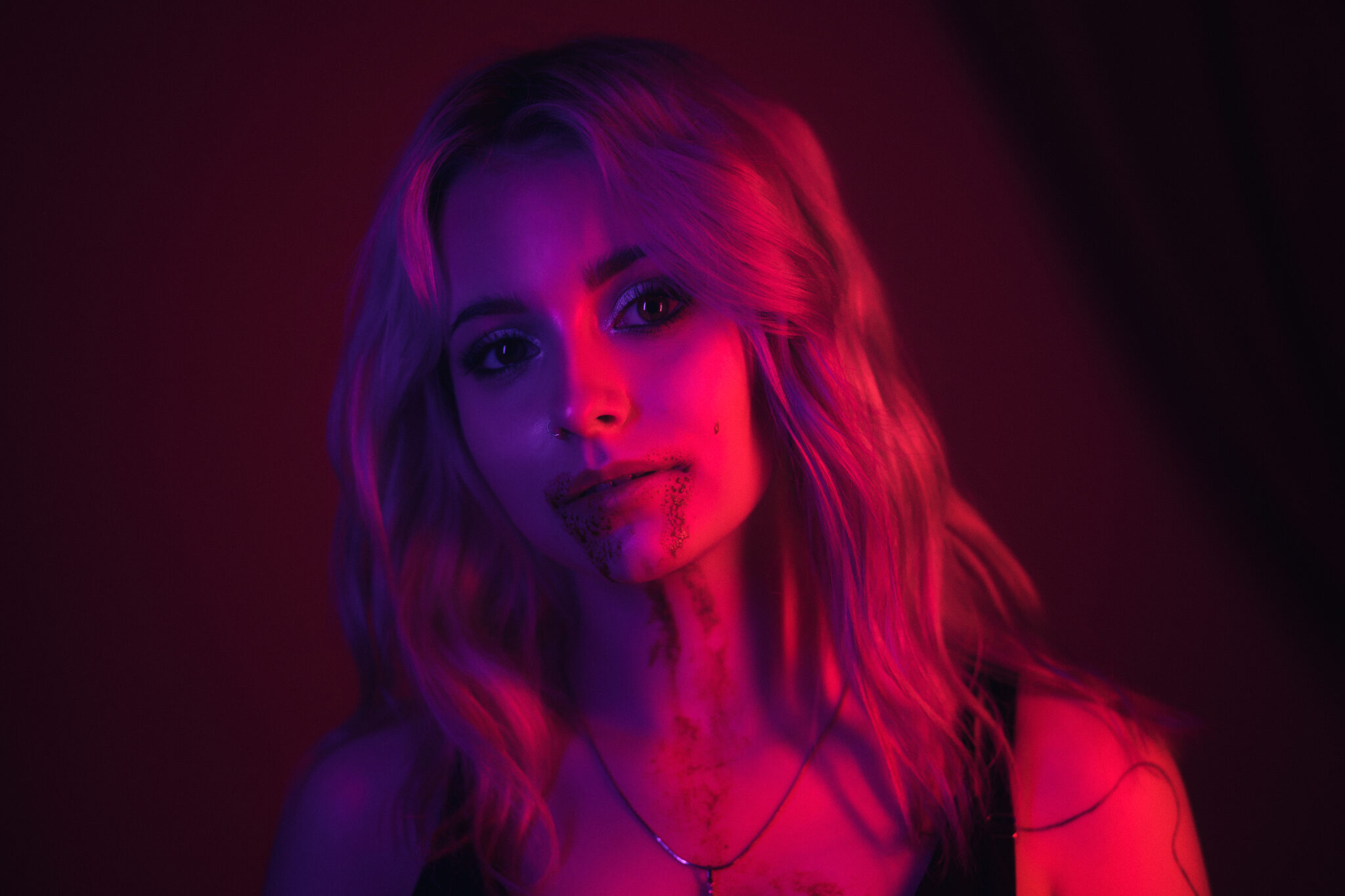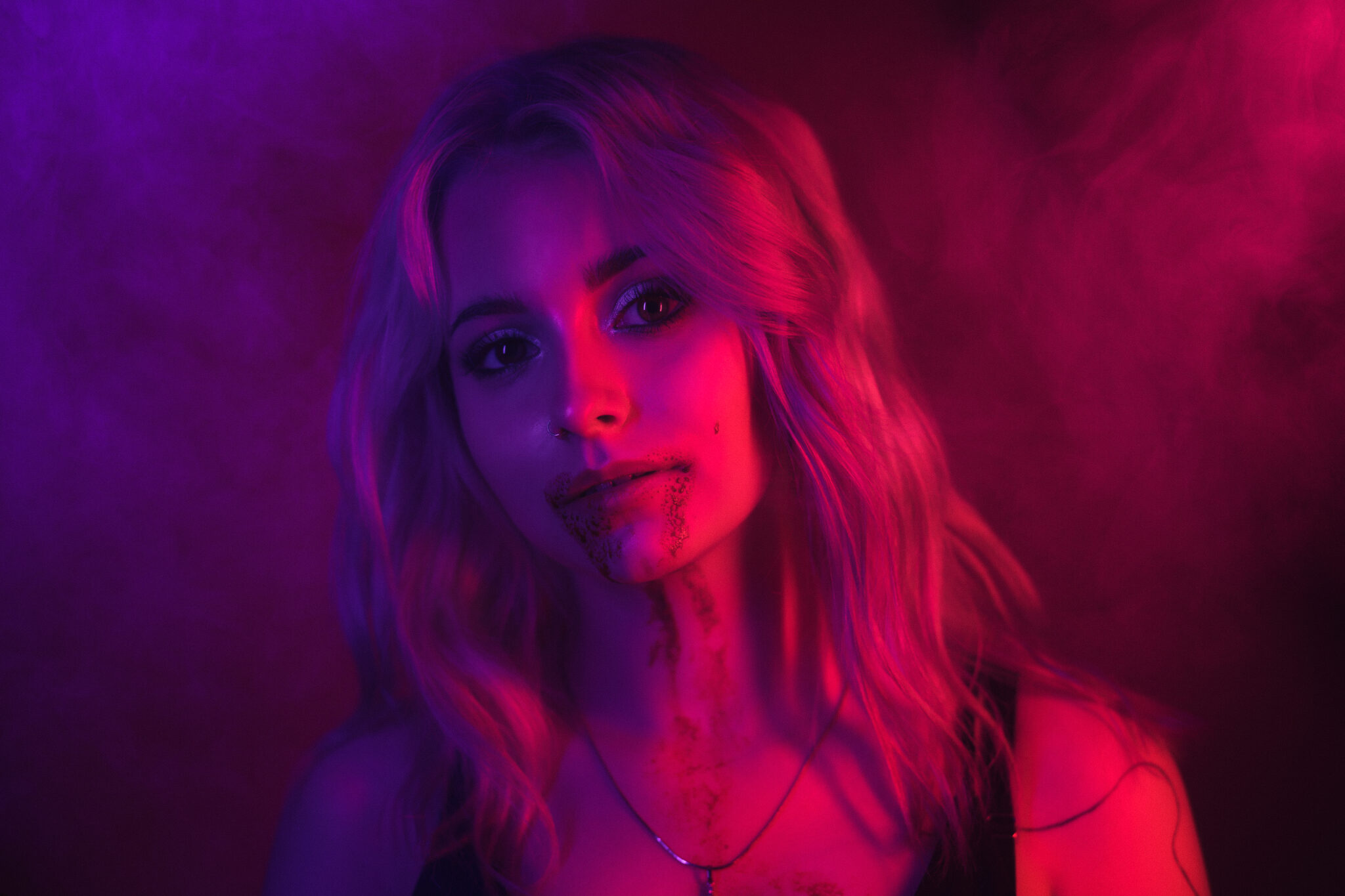 What do those who use the bundle say about it?

Moc brushe nepoužívám, ale tyto jsou kvalitní, vypadají přirozeně a pomohli mi doladit vizuál k dokonalosti. Díky!
Grafik (Česká republika)
12. září 2023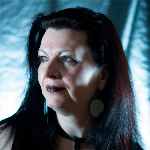 Miluji fotografie, které působí tajemně a občas je potřeba tajemnu trochu pomoci. S overlayem kouře jsou moje fotky mnohem působivější a klienti nadšenější.
Fotografka (Německo)
5. srpna 2023

Občas si přidám mlhu do krajin a musím říct, že to funguje. Za mě spokojenost.
Hobby fotograf (Holandsko)
1. září 2023
BONUS: Photoshop Overlay Library
As part of this bundle, you will get a library of overlays (157 jpg) for Adobe Photoshop that will speed up your work and you will not have to search for saved folders of overlay effects, but simply use them directly from the Photoshop interface.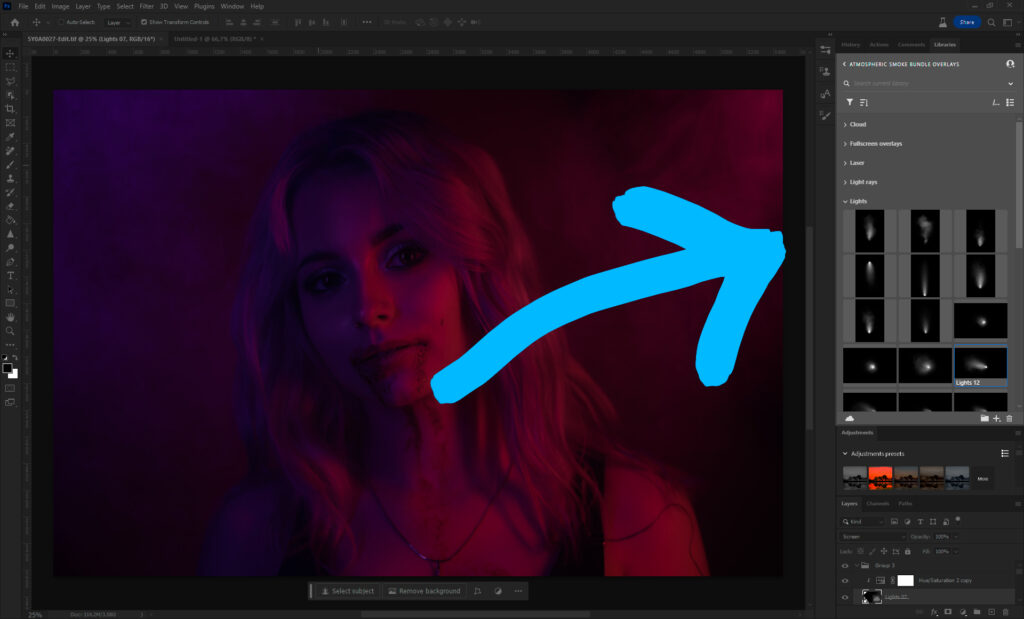 BONUS: Actions for the most realistic light beams
As part of this bundle, you also get a free special Actions (5x actions) for Adobe Photoshop, which will generate light beams that fit perfectly into your photos in one click and combine with the smoke pack for the most realistic result.
Also included in this bonus is a detailed video tutorial showing how actions are used in different situations.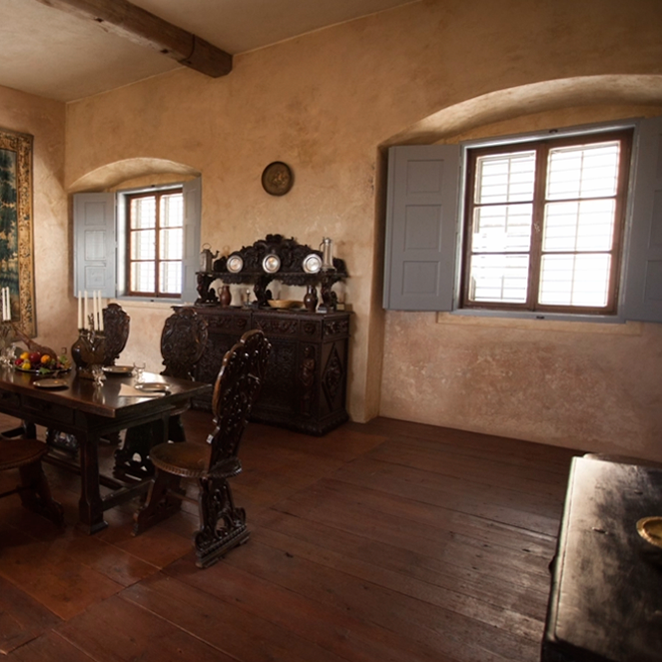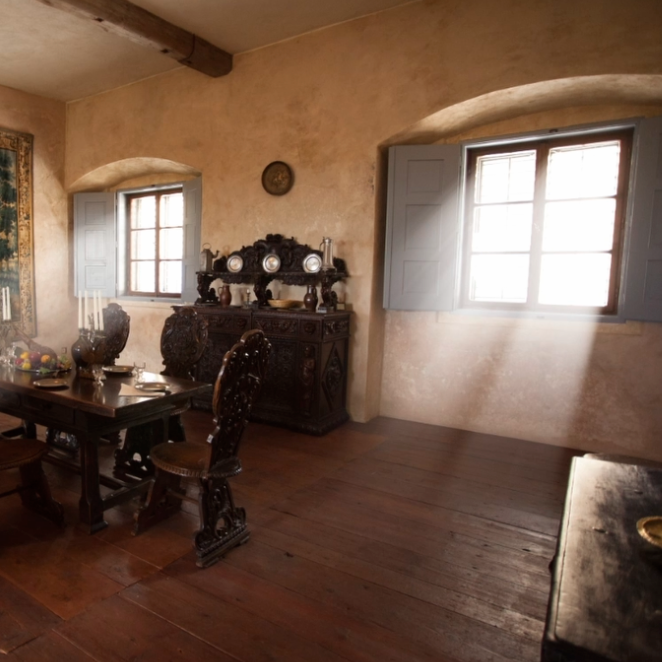 BONUS: 10 Video Tutorials
The bundle includes detailed tutorials for using overlays, brushes and actions. Learn with them in 40 minutes of tutorials and take your skills to the next level.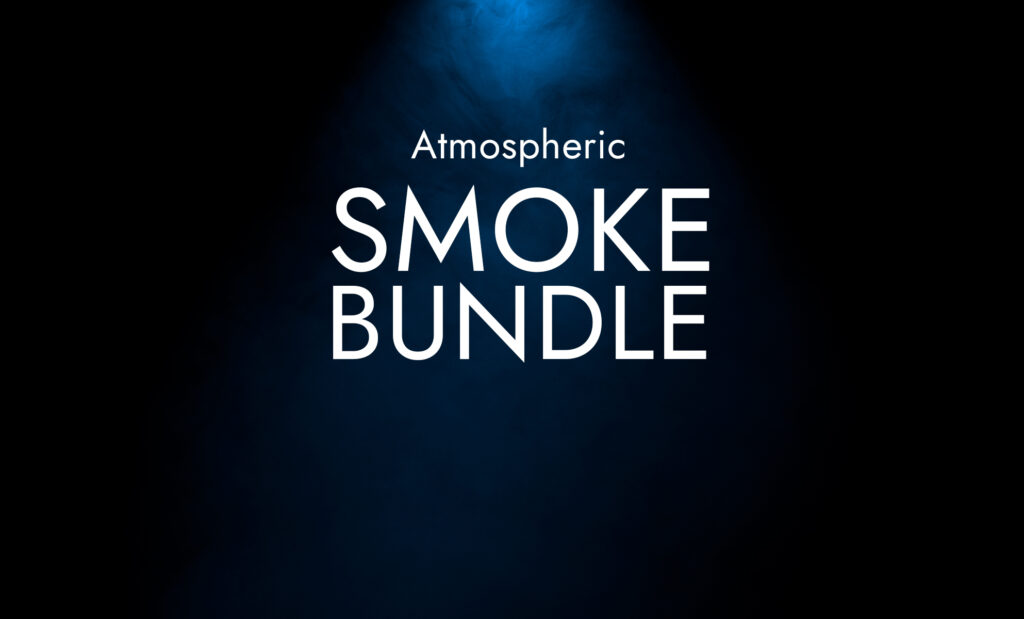 Atmospheric smoke bundle
Bring atmosphere, mystery and romance to your work with a pack of brushes and overlays.
Fog | Clouds | Fog Rays | Smoke | Full Screen Smoke | Laser | Lights | Smoke Columns | Smoke Structure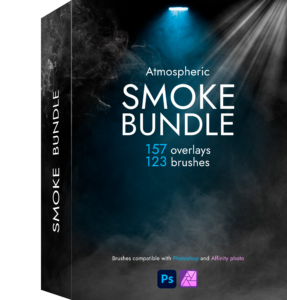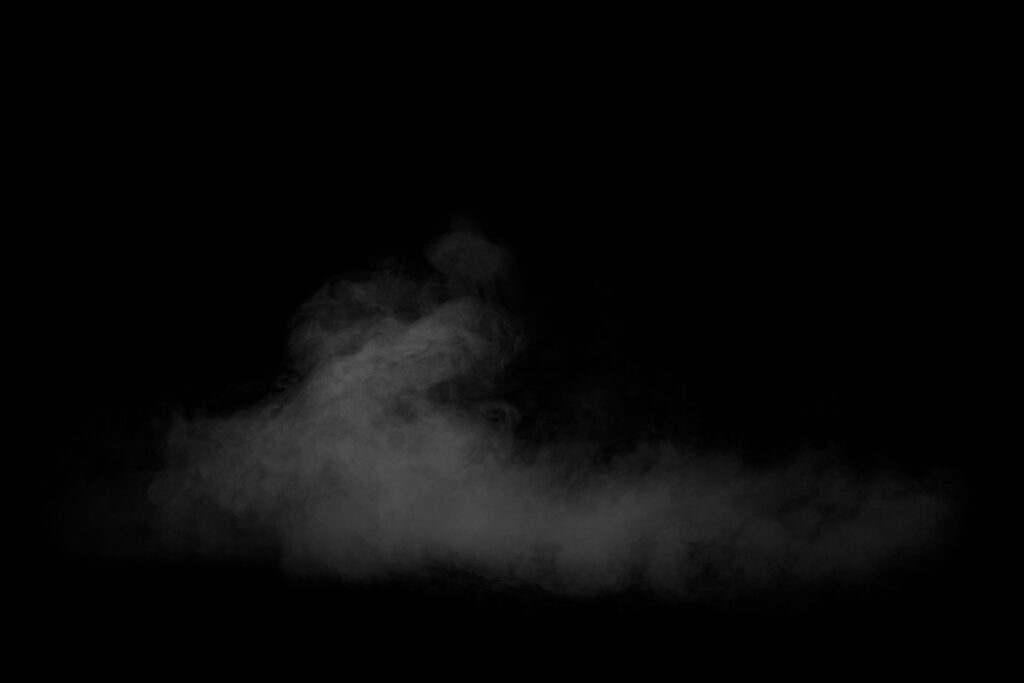 157 JPG overlays

up to

8800px

resolution (9 categories)

123 brushes

for Photoshop and Affinity (in both

16bit

and

8bit

versions

)

BONUS:

Library of 157 overlays

directly for Photoshop

(faster use of overlays

)

BONUS:

5 automated

Photoshop

actions

for creating

light rays

BONUS:

10 video tutorials

in

CZ

and

ENG

(approx. 40 min.

)
In total, the bundle contains
7.5 GB of
downloadable data
(can be downloaded in batches
) in
ZIP
format
SPECIAL

SEASONAL

EVENTS:
THIS SPECIAL OFFER WILL BE LIMITED IN TIME!
+ Haunted bundle

FREE

Take advantage of this

promotion

and get extra "Haunted bundle"

for free

!
Special bundle for creating haunted atmosphere and add horror elements such as spider webs, a full moon, candle flame or strange smoke.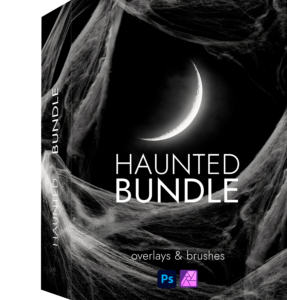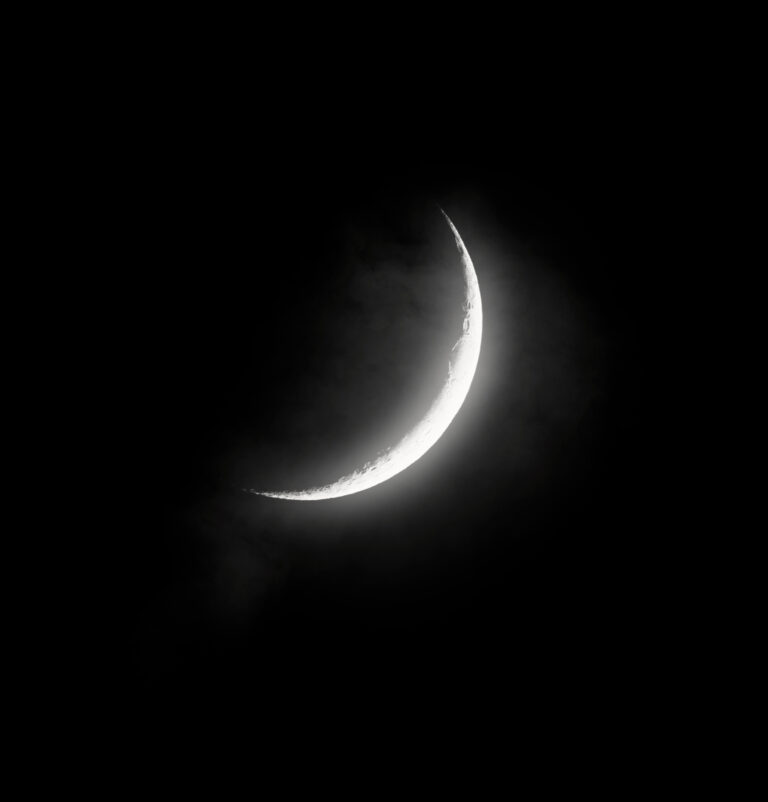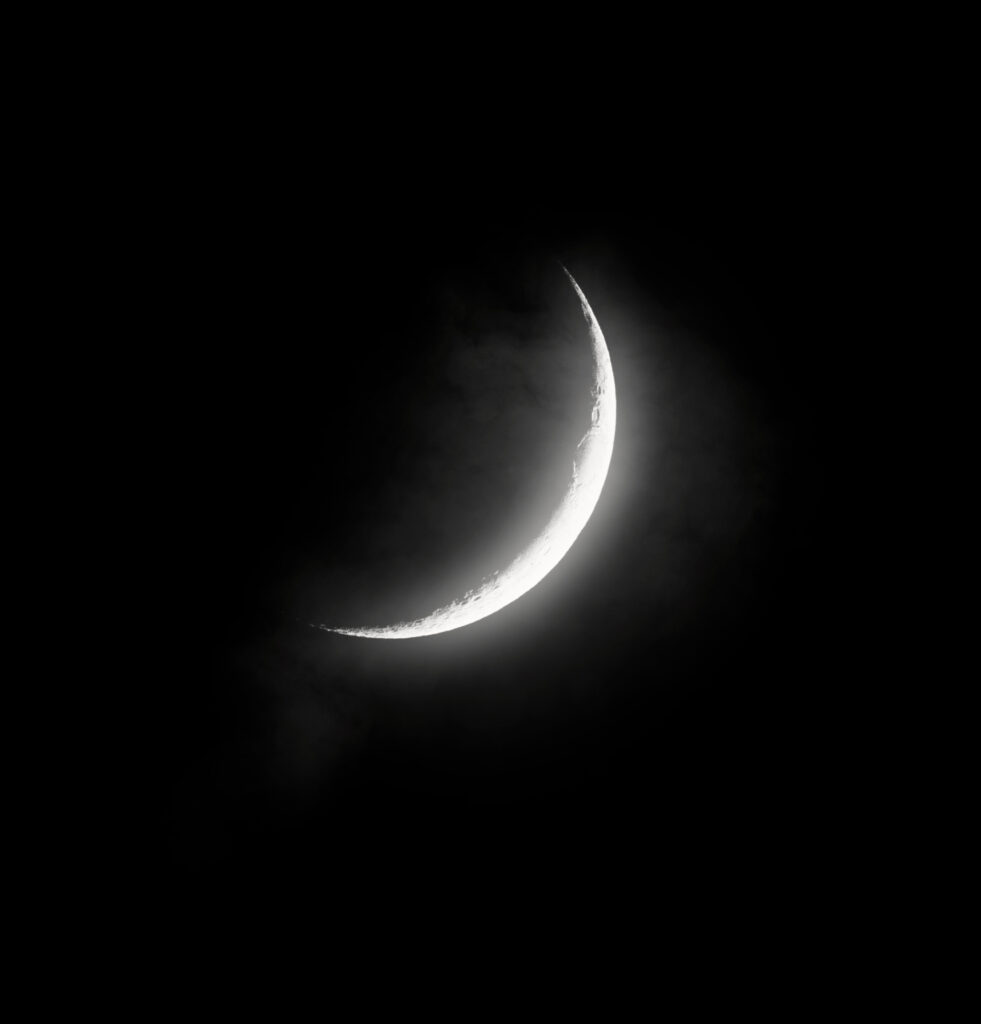 48 brushes

(16bit and 8bit quality

)
5 categories

(Web, Moon, Smoke, Magic Smoke, Candle Flame

)

BONUS:

1 video tutorial

in

CZ

and

ENG

(approx.

4 min

.)
View the contents of the bundle
here
Total contains
1.2 GB
download in
ZIP
format
Are you ready to manifest your vision?
Get two bundles for the price of one now
Frequently asked questions:
Contact and support
I am available to help you and with any questions or problems you may have regarding the use of overlays and grinds. Contact me via email at

[email protected]

and I will be happy to provide assistance.
Alternatively, write in the form at https://janoplt.com/kontakt/
Please
login
to post questions