In the past, I have often been asked if I run courses. So I decided to give you a chance to pass on everything I have learned from many years of photography practice in various genres of photography. Because I want to give you as much as possible and tailor the course to you, I only organise individual courses. You can count on a human and motivating approach. Unfortunately my time is limited and I can only do a couple of courses a month, so if you are interested don't wait and arrange a course in advance.
Location of the courses:
The courses are organized in the surroundings of Tanvald in the Jizera Mountains.
Can I arrange a distance learning course?
In the case of some types of courses it is possible to arrange e.g. Skype distance learning.
Can the course topic be modified?
Yes, if you know exactly what you would like to learn it is possible to tailor the course to suit your needs. We can then consult more via email.
Do I need to have Adobe lightroom or Adobe photoshop?
In case you choose a photography editing course and you don't own these programs yet, you will be able to work in them on my work computer and I will advise you and how to get these programs from Adobe in the most advantageous way for your future projects. Alternatively, I can recommend cheaper/free alternatives.
DSLR control
Individual course
Whether you have a DSLR, a mirrorless camera or a compact with interchangeable lenses. I will teach you how to operate your device so that no situation will be a problem for you. We'll go over the basics of the controls, you'll learn what aperture, time and ISO are, and finally you'll be in full control of the camera. You'll also learn about practical camera accessories and how they can help you with your photography.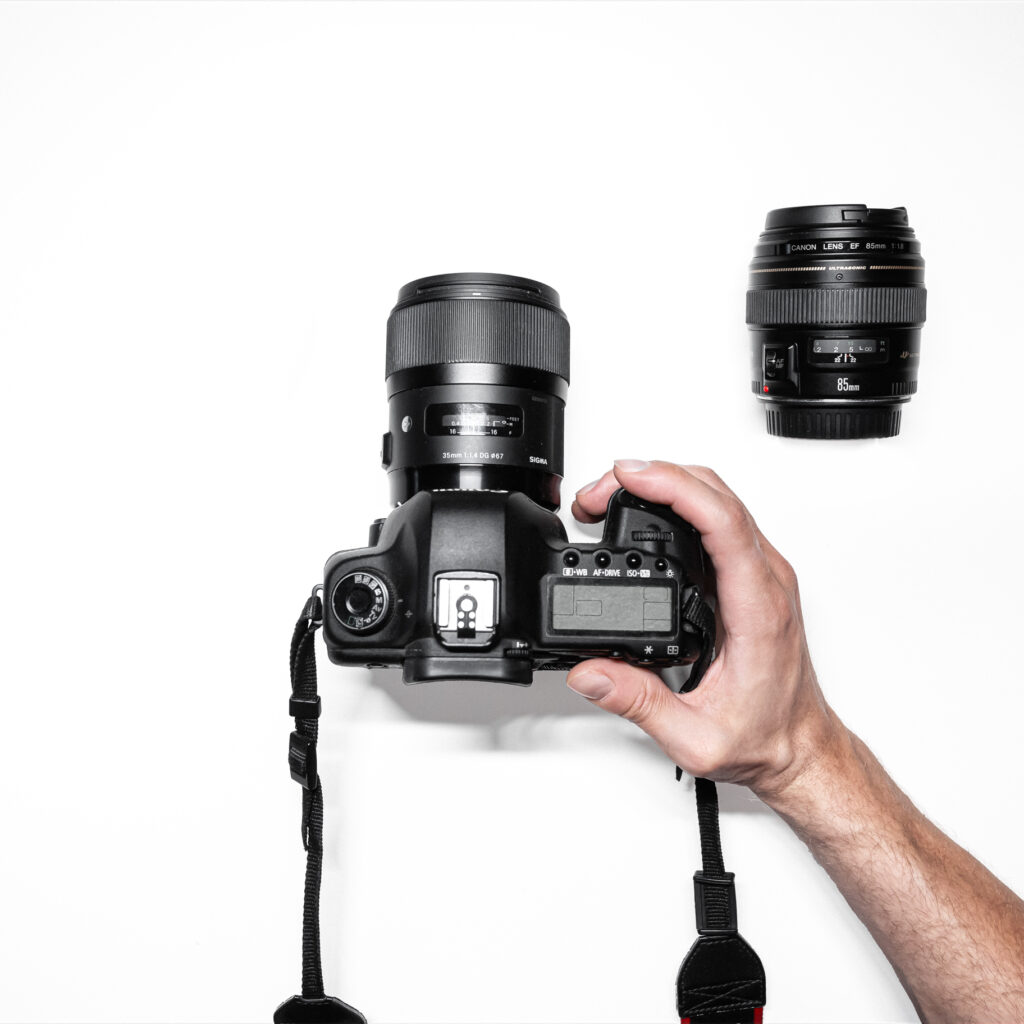 Landscape course (basic)
Individual course
On this course, you'll learn the basics for landscape photography, learn everything you need to capture breathtaking shots from your expeditions, and learn how to find the right places, in the right conditions.
Night photo (basic)
Individual course
In this course you will learn the basics of night photography, learn everything you need to take astrophotographs (night sky), as well as landscapes and lighting effects. This shoot takes place on a clear night in the Jizera Mountains to eliminate light smog.
Portrait (basic)
Individual course
In this course you will learn the basics of portrait photography, you will learn everything you need to take a portrait with a model. You have the choice of exterior or studio.
Photo editing (basic)
Individual course
In this course you will learn the basics of photo editing in a program like Adobe Lightroom or Photoshop. Learn how to make an ordinary photo extraordinary with simple tricks. In addition, you will learn how to sort, sharpen, export, and have your photos ready to publish on the Internet.
Portrait retouching (advanced)
Individual course
In this course you will learn advanced retouching techniques for portraits and people photography. Classes are taught in Adobe Lightroom or Adobe Photoshop. Learn how to professionally retouch the human face and remove skin imperfections. You will learn how to perform simple quick retouches, but also professional precision retouches.
Complete photographer (4-in-1 package)
Individual course
This intensive course will turn a complete beginner into a photographer in three days, who can master most of the photographic challenges of landscape + night photography and can playfully handle photo editing that will make your photos stand out as works of art. Included in this special action course are the Basic Controls, Landscape Course, Night Photo, Photo Editing packages . This course is divided into three days.
day – basic control course + landscape course
day – photo editing course
day – night photo course
Together these courses would cost you 10 750 CZK. However, in this special package you will save 2000 CZK and get 4 courses for the special price of 3 courses.
Specific dates can be arranged individually and the days can be spread out to suit your pace and intensity.
Photo editing classes are taught in Adobe Lightroom or Adobe Photoshop.
Please do not hesitate to contact me for details.